Swiss Kubik Watch Winders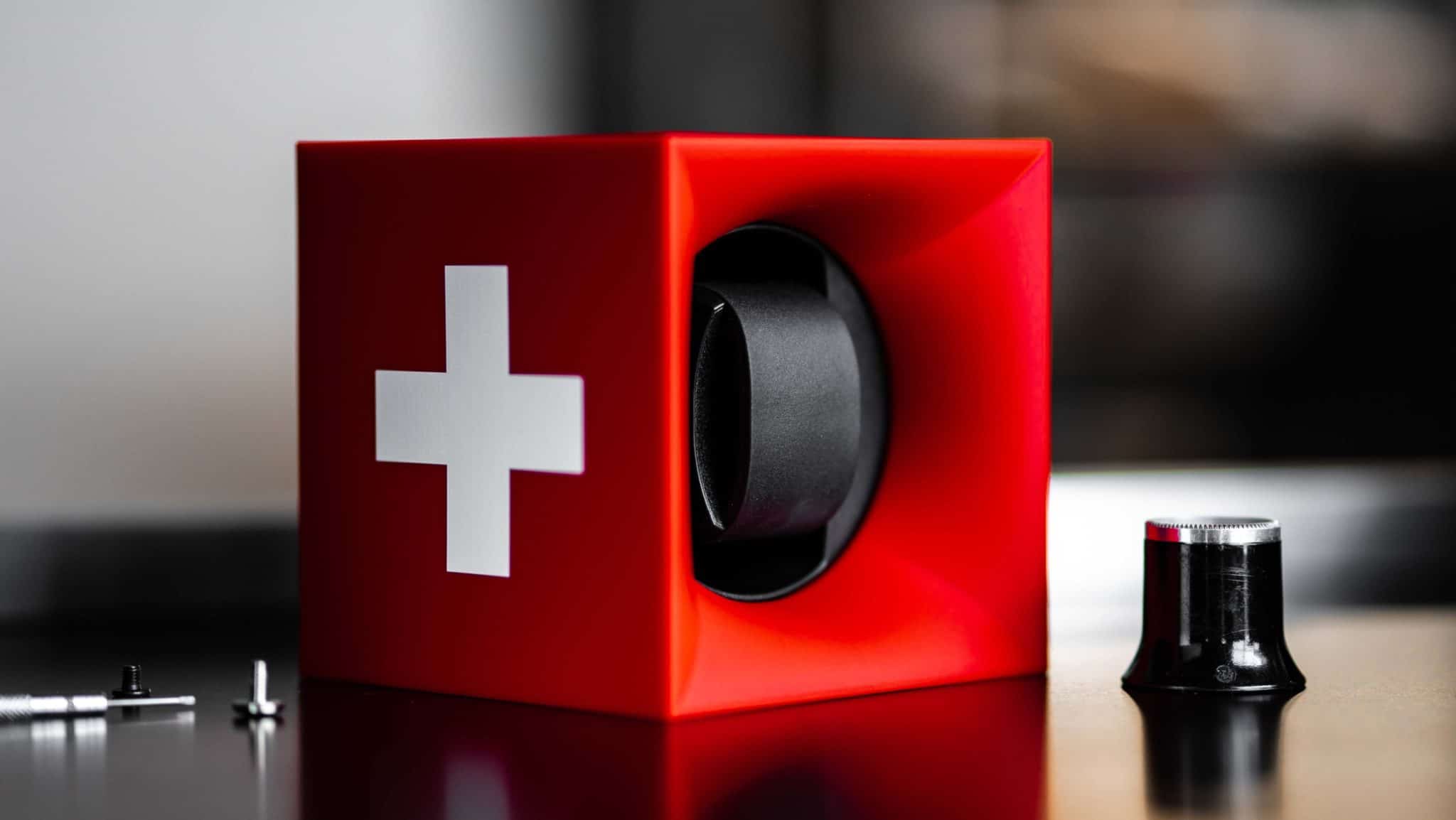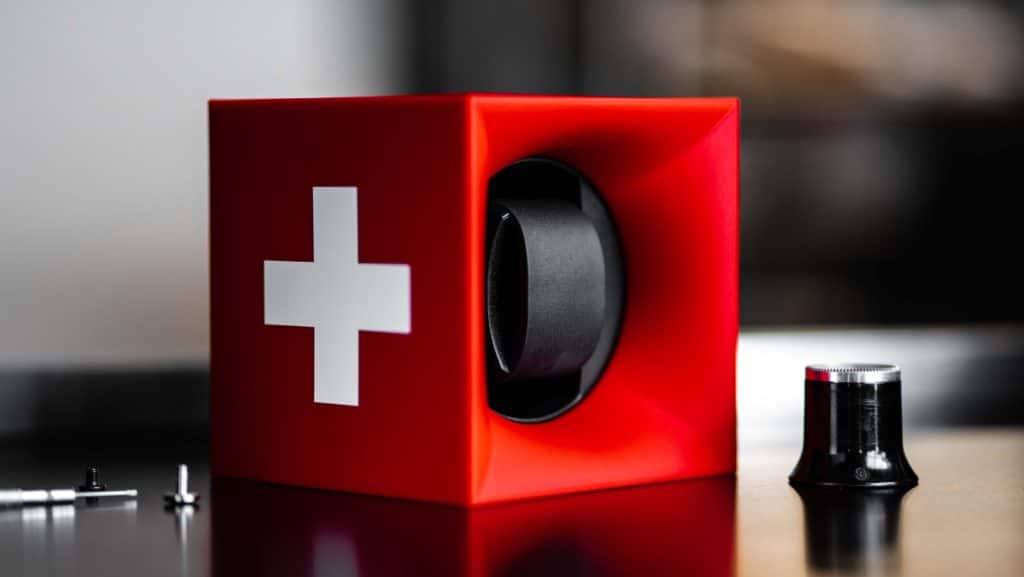 The Swiss Kubik Automatic Watch Winder
recommended by more than twenty Swiss watch companies
The old adage 'you get what you pay for' rings true, very true when it comes to many things, luxury automatic watch winders are no exception. Granted, there are products at a more modest price point that will 'do the job' and in some cases, rather well indeed, however, Swiss Kubik simply do it better in several key areas, perhaps making them the industry's leading brand. We will come to those points later in this article.
Firstly, let us give a brief history of the Swiss Kubik brand… Established in 2007, Swiss Kubik sought to reinvigorate the field of automatic watch winders by designing compact, no-nonsense cubic winders that modernised yet simplified the somewhat stagnant watch winder industry while exploring and inventing new technology to power their units. Perhaps the most important point of their conception was that all design, manufacture, assembly and testing was to be done onsite at the Givisiez plant and would only use suppliers from within a 50km radius of this – thus enabling full and rigid control of components which in turn would provide a far superior product while strongly acknowledging the ecological situation that the world currently faces.
Innovation
Since the first hand made prototypes were built in 2007, Swiss Kubik have constantly strove to be several steps ahead of the competition in terms of internal innovation – the current range of units employs the sixth generation of motor – both in terms of mechanical and electronic components. Further still, the Swiss Kubik Masterbox and Swiss Kubik Travelbox are able to be programmed wirelessly via Bluetooth as well as through a more traditional (USB) wired connection.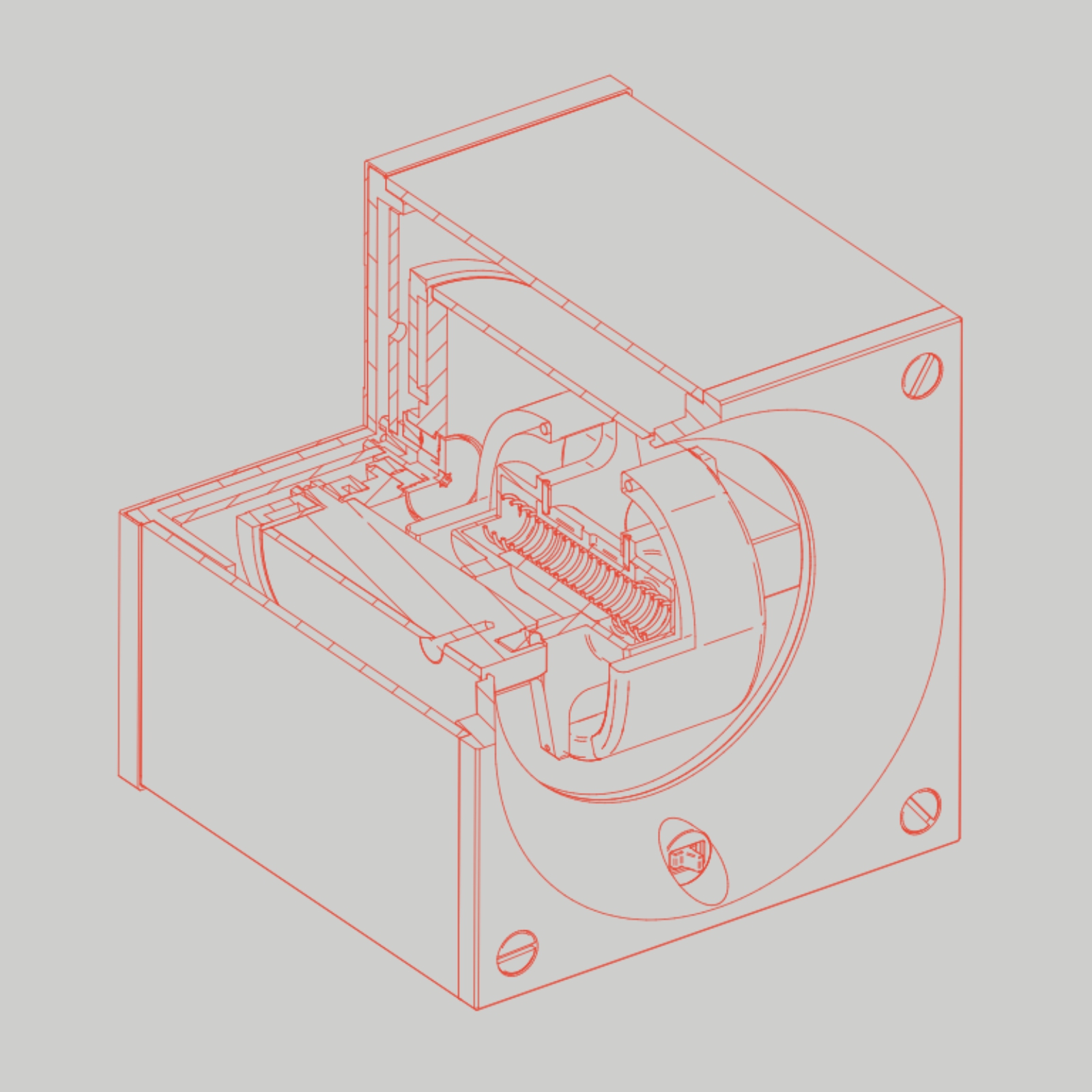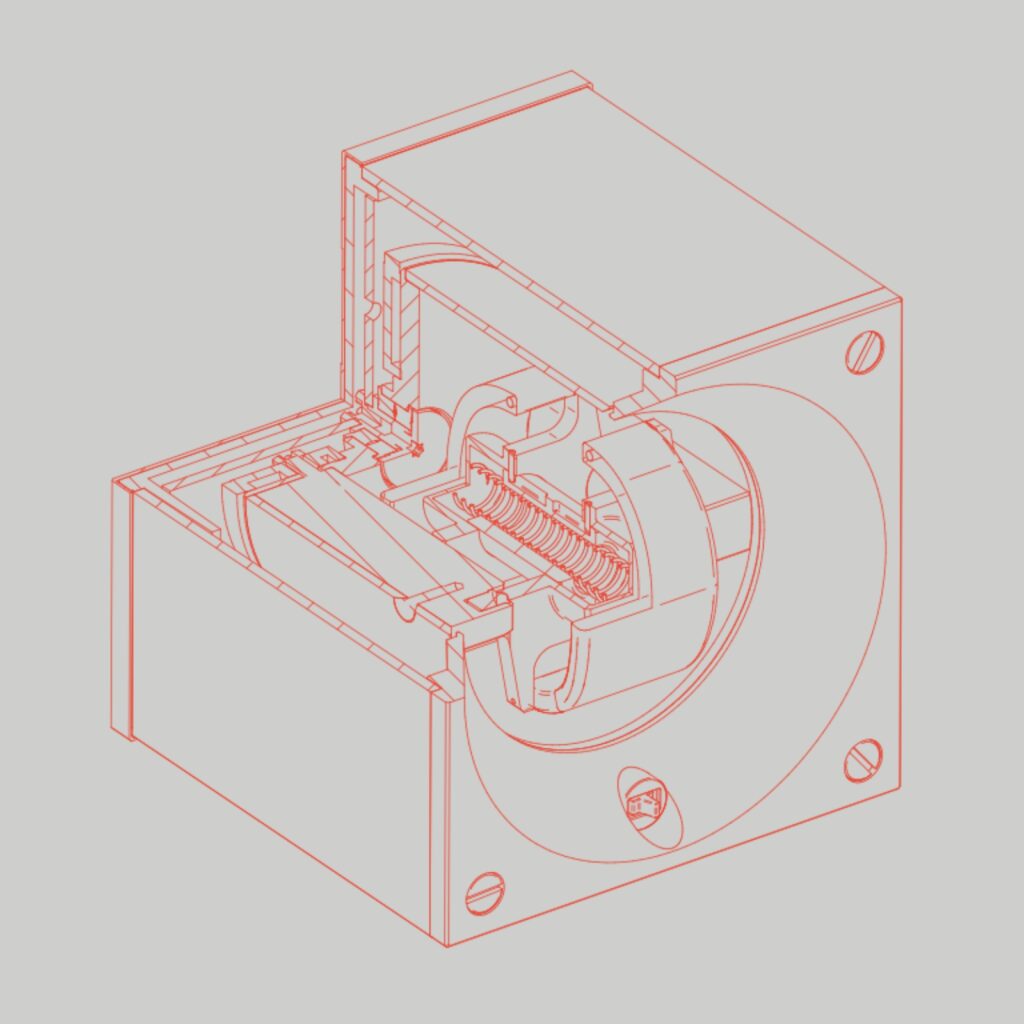 The Mechanics
Durability. A word that represents the cornerstone of quality and value for money. The Swiss Kubik products are not cheap, more importantly, they don't want to be. Cheaper items are plentiful in the marketplace today and at 1010 Boutique we often hear stories of woe from customers that have previously purchased lower value items only to have motor failure or delamination of leather or veneers after short periods of time. The Swiss Kubik motor is precision manufactured and hand assembled to ensure ultra silent operation and perhaps most importantly and beneficial to your watch – zero magnetism. This is something often glossed over by the lesser brands.


Design & Style
'Less is more'. Cliched? Maybe. True? Definitely. Let us take the Startbox as the perfect example of simplicity, a cube, nothing more, nothing less. Strong corners with only a suggestion of corner break, no seems or gaps. The front opening simply rolls away from the edges through four soft convex radii towards the watch holder. The outer of the module features a wonderfully soft touch coating that is difficult to iterate and appreciate until one has actually had the pleasure of holding a Startbox.
'Swiss Made'
This is a term that often gets thrown around industry with manufacturers claiming Swiss Made products by scraping through certification via the absolute minimum requirements. The Swiss Made label criteria stipulates that 60% of the production cost of any unit must have been generated in Switzerland. Swiss Kubik watch winders are 100% designed, produced and assembled in Switzerland or as stated before, within 50km radius of their HQ in Givisiez. In summary, Swiss Kubik is pure Swiss!


The Swiss Kubik range
All told, the Swiss Kubik range is small, but this is no detriment, in fact it should be seen as a positive because they know that they have got it so right, there is no need to make any more different models. Ultimately there are 3 models in the line up; the Startbox, Masterbox and Travelbox. The Travelbox is an expansion in its own right that you can read about here in our review from April. The Startbox and Masterbox is the core of the brand and is what we will be looking into further in this post.
As touched upon earlier, the Startbox is a no frills cube, nothing fancy, no gimmicks and minimalist in it's design. It is the 'entry level' watch winder from Swiss Kubik. This may seem like a harsh statement especially when adorned with a £425 ticket but when there are two models to choose from, one must be the 'entry level'. However, when describing the Startbox as above, it is no insult, nor is it to the Startbox's detriment, it is exactly what Swiss Kubik wanted. Keep things simple outwardly, but with enough subtle beauty that other winders cannot compete, mission accomplished! The seamless box, measuring a relatively compact 12x12x12cm has an amazing Softtouch coating that absorbs light without reflection and just offers a minimal sheen that accentuates the beautiful radii leading to the watch holder.
The Startbox is available in a growing range of colours, some bright, bold and loud such as the Orange, Blue and Red. You have the Black and Green which I'm sure will appeal to Rolex owners in particular, the Swiss Cross for a patriotic collector and finally there are the Copper (or Bronze) and Silver metallic editions. Resisting the temptation to put any type of feet or rubber studs on the bottom, Swiss Kubik have allowed the Startbox to sit perfectly flush with the surface it is placed upon. Following on from this, as the Startbox is a cube, you can position it on any face and it will function perfectly, it doesn't matter! Bearing this in mind, as the Startbox is precision made, you can press them up to one-another or stack them in whatever arrangement you like – thus making your own multi watch winder – and reaffirming Swiss Kubik's belief that they only really need two models!
The watch holder simply pulls out of the mechanism, allowing you to compress it via a spring loaded design to fit your watch over it. Swiss Kubik have designed a Standard and a Small holder that can be chosen at point of purchase, to cover wrist sizes of between 15.2cm & 19.5cm. With a reassuring click, you know that the holder has been reinserted properly and is now ready to go. The Startbox is pre-programmed with one standard program that carries out 1300 rotations or turns per day (TPD). This will cover most watches on the market. Simply press the button on the back and let it do its job. The motor noise is barely detectable giving credence to Swiss Kubik's claim of being 'ultra-silent'. The winder will always stop in the vertical position and you can even physically stop the motor mid rotation to remove your watch without damaging the unit.
Power is provided by 2x C-type batteries only with a claimed lifespan of 3 years, this in itself can make it the perfect travel companion as well as giving it the opportunity to sit in your safe without need for installing a power source. In short, the Startbox is an amazingly simple piece of undeniably simplistic Helvetic design that incorporates the finest finishing and highest quality mechanics that will sit comfortably anywhere in your house, your safe and even on your travels.
Well, if the Startbox was the 'entry level', then the Masterbox certainly fulfills and exceeds the 'advanced' or 'superior' name tag! Sat side by side with its little brother you immediately notice that the Masterbox is actually smaller than the Startbox, again a cube, but delivered in an even more compact 10x10x10cm. Unlike its sibling, despite being of simplistic design, the Masterbox is not minimalist and features more things going off that draw the eye.
The case is constructed from two aluminium end plates (front and back) that effectively fasten into a central tube (apologies for the somewhat crude description!), that creates the cube. This central tube is available in an enormous range of options including four different types of leather, aluminium or wood veneers. And these options can then be split into their own colour and stitch choices offering 50+ variants at my last count! Collaborations and specials bolster the range further still.
The Aluminium models enter the market £695, the peened or blasted aluminium body is available in a wide range of vibrant colours as well as a more conservative black, blue and silver. The coating seems more in line with that of anodization or electroplating as opposed to a painted finish, whatever it is, it exudes a feel and look of extreme quality.
Moving into the leather covered products, ranging between £845-£955, as stated previously we have four variations including:
Classic – Fine Toledo leather with a choice of stitching combinations.
GT – Fine Toledo leather with a colour variant running along the edges.
Couture – Vivid coloured leathers featuring a quilted stitch design inspired by fashion innovations.
Racing – Inspired by the motor racing world, the Racing models feature perforated Toledo leather with double stitched edges.
If leather or aluminium are not quite for you, then Swiss Kubik have introduced a range of sumptuous natural and lacquered wood finishes to compliment the surrounds you might have in mind, highlighting 'Yacht' and 'Shiny Grey Ash' as personal favourites. The wood variants are introduced between £955 and £1055.
As with the Startbox, the Masterbox is ultra silent but features a market leading advanced motor that combined with it's Swiss Kubik app, via Bluetooth or USB connection, can be fully programmed to your exact TPD requirements. Power is provided either by mains or by 2x C-type batteries offering the same 3 year battery life on an average daily use.
Back to that simple and precise design, the Masterbox can be comfortably stacked and lined up to give an almost seamless appearance should you have the need for more than one winder, but even better, Swiss Kubik have already combined their Masterboxes into available readily Duo, Triple, Quad, Six, Eight and Twelve piece modules available in whatever finish you desire. Again this reaffirms the theory that Swiss Kubik do not need to design a raft of multiple winders when their flagship model is so versatile – the devil is in the detail! Speaking of which, part of the beauty of the Masterbox is the 4 screw heads on the front face As well as providing an almost utilitarian spin on such a clean design, these can be removed to allow the fitting of precision machined, high quality hinges to accommodate the plexi glass window protection, thus offering extra safeguarding from dust, errant coffee (or wine) splashes and inquisitive little hands!
As this post draws to a close, I think it significant that Swiss Kubik is one of the very few brands that are so comfortable and confident that they have created the market's leading watch winder they have decided against putting their name on it anywhere to be seen! The winders are unique and instantly recognisable. Instead, what Swiss Kubik have done with both the Startbox and Masterbox is create a beautifully machined battery cover plate stating the 'Swiss Made' honor, their name and city of origin, all set against a stunningly snailed or perlage background reminiscent of the decorated bridges we love in automatic movements.
£695.00 – £770.00

Availability: In Stock - Ready To Ship
we are approved sellers of