Baume and Mercier Watches

EXPLORE OUR MOST POPULAR PIECES
Availability: In Stock - Ready To Ship
Over 190 Years Of watch making excellence
AN OFFICIAL AGENT WITH A DIFFERENCE...
1010 Boutique are delighted to have been appointed official agents for Baume and Mercier...
Since 1010 Boutique was conceived in 2018, it was always the mission to provide clients with a choice of the finest accessories to compliment their favourite timepieces and offer a range of products that can display their collections in the most exquisite and luxurious ways possible. The range encapsulates some of the finest brands which enable 1010 Boutique to offer products to suit all budgets while not compromising on quality.
Above all, we pride ourselves on our level of service. No request will go unanswered and we will always strive to advise the most suitable product for the individual concerned. Our commitment to the customer is the single most important part of our business in which we want you to feel completely satisfied with your experience of 1010 Boutique and the product you have purchased.
We believe that this approach and ethos is why 1010 Boutique was chosen by Baume and Mercier to supply their prestigious timepieces and represent the brand.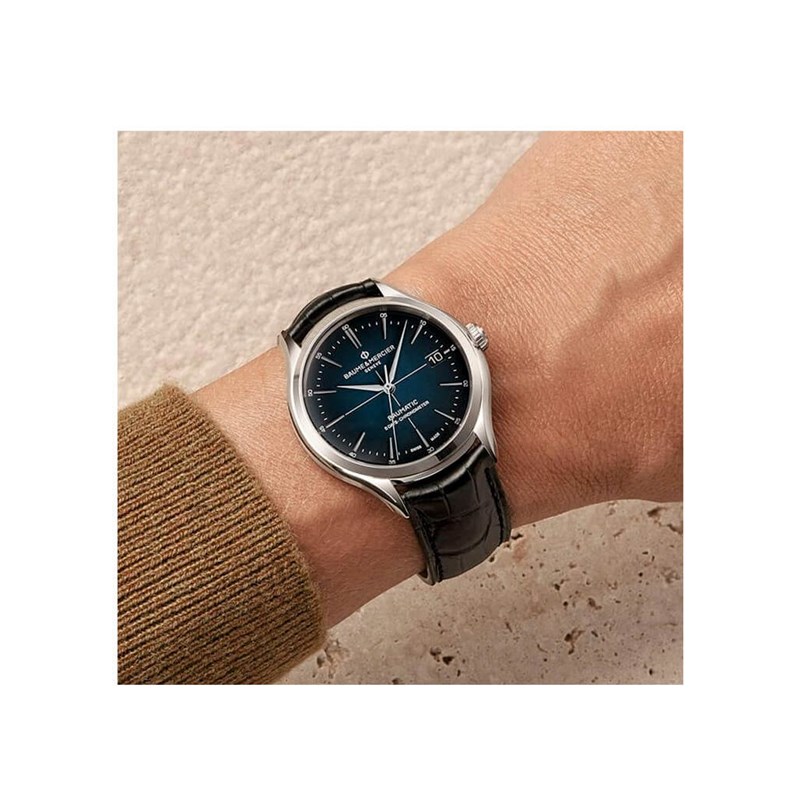 WITH EVERY WATCH PURCHASE FROM 1010 BOUTIQUE
ENJOY A VIP EXPERIENCE...
1010 Boutique always deliver the highest level of customer service. As Official Agents for Baume and Mercier we have taken this one step further.
Every watch bought from us comes with a beautiful gift pack and you can enjoy a glass of champagne while we present your new watch in our Covid secure showroom.
Should you decide to buy online you will not miss out, we will send your gift pack and a complimentary bottle of Champagne to ensure you have that unique moment that goes hand in hand with every special watch purchase*
A BRAND WITH A RICH HERITAGE
Baume and Mercier are one of the oldest maisons in the world, having been established 190 years ago in 1830. Throughout the years the brand has been at the forefront of pioneering watchmaking techniques, winning numerous awards and producing some of the most complicated movements even by modern standards, way back in the 19th century. The company was nursed through four generations of the Baume family spanning 105 years.
Please click on the link below to read more on the full history of the maison...