Italian Flair & Styling, Swiss Precision & Quality
The Pioneers
It is a little known fact that the creation of the watch winder as we know it today was not that long ago, 1990 to be precise, and perhaps even less known that it was Scatola Del Tempo that created the idea of a device that keeps your watch powered and thus maintained while not on the wrist.
But before the winder, there was the box! Sandro Colarieti was a passionate collector and enthusiast of many things including high end luxury watches with automatic movements. The Italian decided that he needed bespoke crafted boxes of a standard worthy of his treasured watches. Unable to find such boxes Colarieti decided that making his own, utilising the skills of local craftsmen and sourcing his own fine materials, was the only option available.
Small amounts of bespoke items were created, with surplus boxes being gifted to friends and like minded collectors. In turn people began to request pieces for themselves, which was effectively the birth of Scatola Del Tempo.
Watch boxes, cases and pouches are not simply produced by Scatola Del Tempo, every aspect is considered and designed, with thought given to shape, size, materials, and perhaps most importantly; what is to be stored within. Even down to the finest detail such as zip, clasps and other hardware, all designed by the house.
The concept of the watch winder was borne of a requirement from Colarieti in which he identified that automatic watches, in particular those with complications such as perpetual calendars benefited if not needed to be kept wound and running, if allowed to stop for long periods, the lubrication within the movements can dry out resulting in costly servicing. Until Colarieti's concept of what we now call the watch winder - nothing was available that would allow collectors to keep their watches wound while in the safe much less compact that they might go on travels.
In 1990 Colarieti designed and produced the '1RT', a winder that was immediately embraced by the finest Swiss watch maisons including Patek Philippe who ordered them to supply with their most prestigious pieces.
This laid the foundations for a range of winders in varying sizes and designs that have been released of the years since. The modern watch winders are equipped with minimal magnetic discharge precision motors that can enable clockwise and anti clockwise rotation with a variety of programs while being able to run on alkaline battery power.
The design and assembly all takes place within the Scatola Del Tempo workshops in Italy which also sources materials and inspects all the products in house.
The Rotor One
Scatola produce a great many watch winder, but the unique design of the Rotor One makes it stand out from the crowd in a field where 99% of the competition is based on 'cuboid' designs.
The elegant Italian design, typically 'something different' jumps out. The case is presented in a Softtouch finish featuring a luxurious band of leather stitched around the mid section. Housing the finest Swiss Made winding mechanism within that offers a 900 TPD program that is more than capable of maintaining any automatic watch. Once mounted on the holder, a protective 'pot hole' style screen can be fitted, which also comes in a variety of design styles. The Rotor one can run for up to 3 years on alkaline batteries and also comes with a 3 year warranty.
Accessories
Where it all began with Scatola, watch cases, boxes and pouches. The finest materials including calf leather and jaquered silk, all sourced, cut and handmade in Italy. A wide range of products are available that also extends to the winders having been integrated into the finest hand made leather covered cases.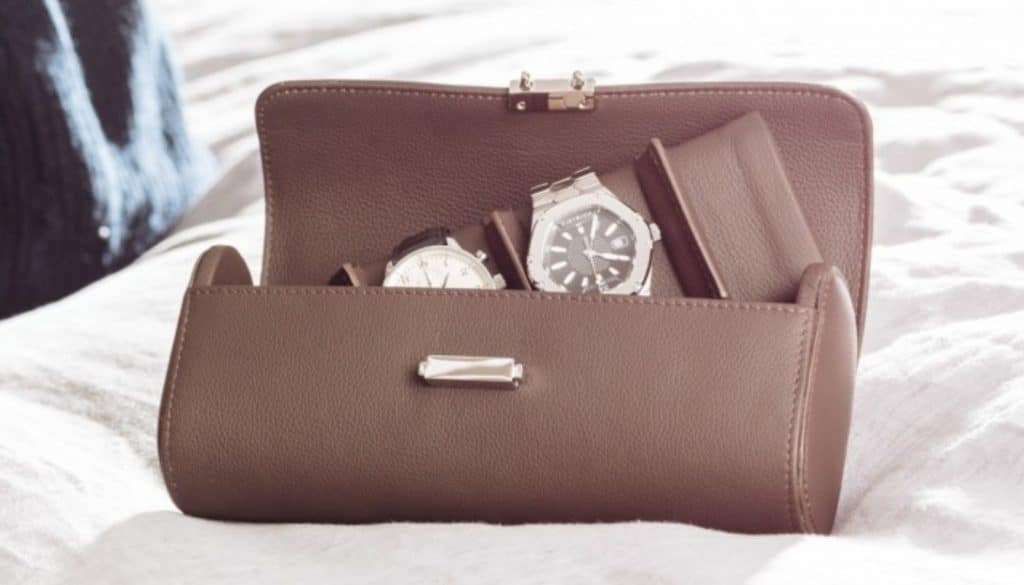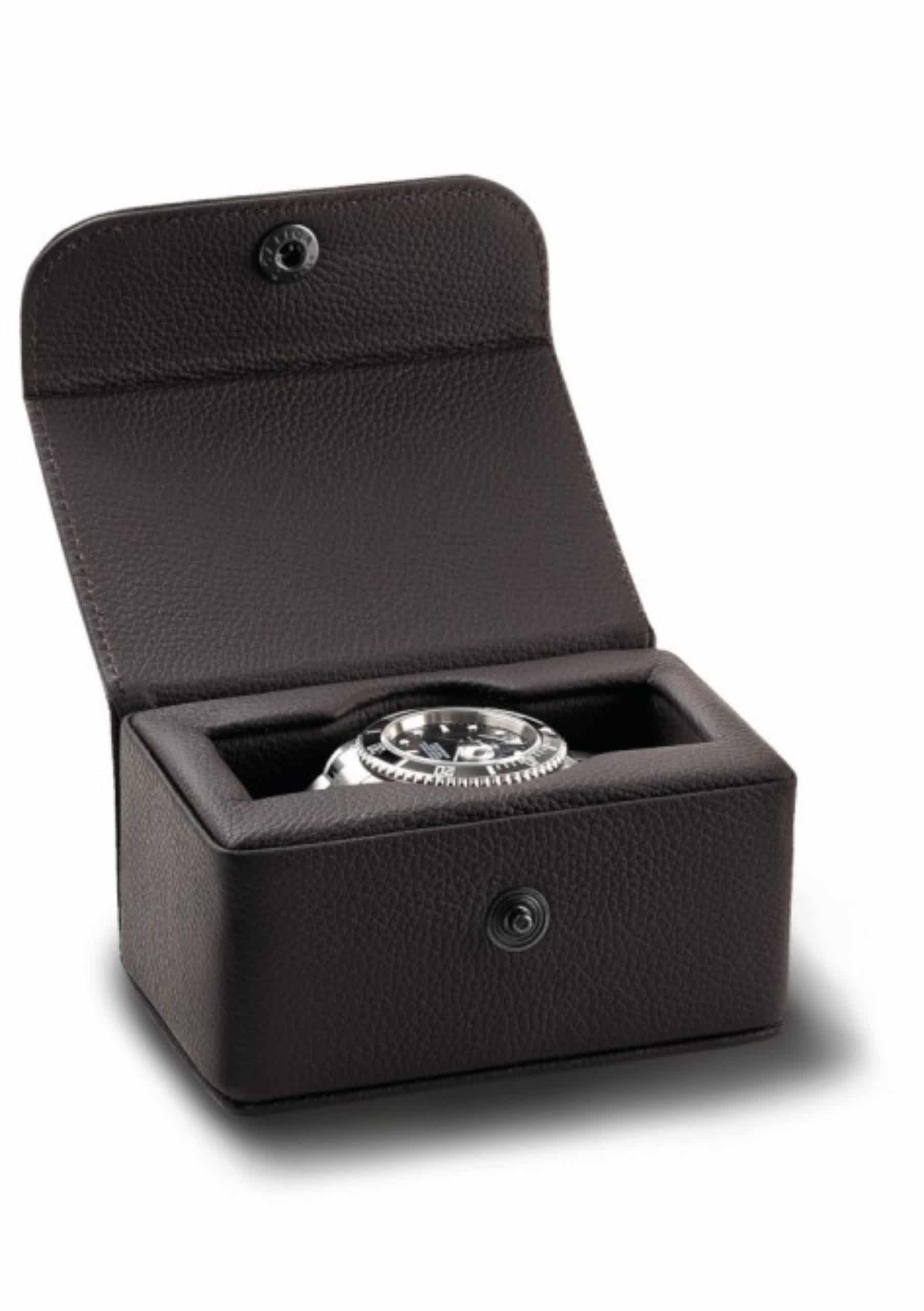 Featured Scatola Del Tempo Products
we are approved sellers of