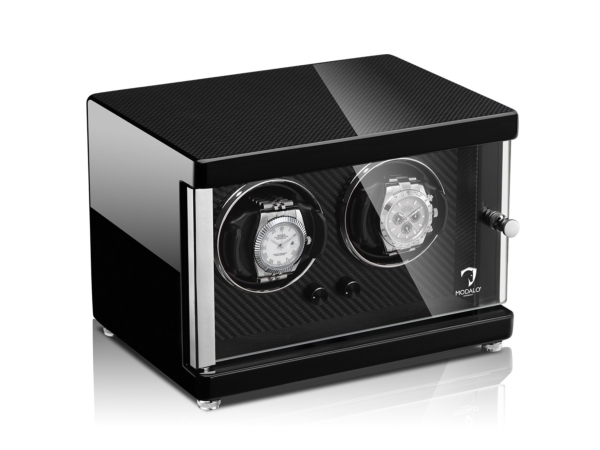 …the answer really is quite simple…
A watch winder is an automated unit that winds your watch while you are not wearing it. But why do I need one? So that your watch doesn't stop! That may sound obvious but let's explore this a bit further.
Watch winders have been available since the late '80s and have developed dramatically in looks, quality and functionality over the past forty years or so. The unit itself can range in size from a simple 10cm cube to more elaborate display pieces that can wind upwards of fifty watches, or by bespoke design, any amount you wish.
They can be finished in metal, lacquered paint, wood or leather to mention but a few options. There are brands available from all over the world, ranging vastly in price but most importantly – quality, and this is where 1010 Boutique stand above other retailers in that we only opt to supply the high-end models from tried, tested and trusted manufacturers.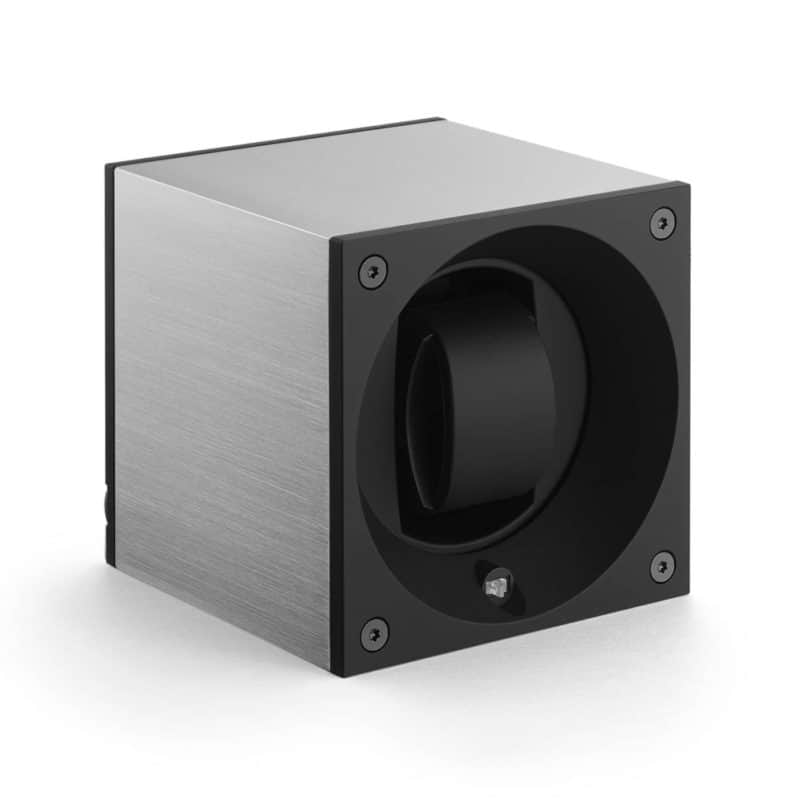 Why do I Need a Watch Winder?
Mainly there are 2 reasons for buying a watch winder. Firstly, to keep your automatic watch running all the time, it needs to be wound, this is done internally via kinetic energy generated from the rotor within the movement each time you move your wrist throughout the day. However, when you take off your watch, maybe before going to bed or at the weekend, no power is being generated and thus the watch will slow or eventually stop.
You will then need to give the watch a full wind and reset the time and probably the date, this may not sound like too much of an issue but when you have pieces with more complications such as day-date, moon-phase, annual calendar and perpetual calendars, this can become quite an involved and sometimes a risky task if performed incorrectly. The watch winder eliminates the necessity for resetting, just remove the watch from the winder and off you go.
Importantly, it is worth noting that an automatic watch offers best accuracy while it is wound between 80% & 100% full charge thus applying more torque to the movement, highlighting the importance and value a watch winder offers.
Secondly and equally important, is that by keeping the mechanics moving you are minimising the chances that the watch will require servicing due to being stopped for long periods where the lubricants within the movement can dry out and lead to a seizure. In effect, the winder is maintaining the general health of your timepiece.
If you have any questions about our watch winders or about their functionality, don't hesitate to contact us! At 1010 Boutique, we have a fabulous range of watch winders and watch accessories for you to choose from!
---
£225.00

Availability: In Stock - Ready To Ship
we are approved sellers of