BAILEY Stainless Steel Bead – Word Play
Availability: In Stock - Ships in 48 Hours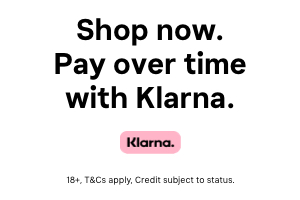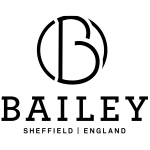 The clever Word Play bead is another playful kinetic concept in the Bailey of Sheffield range. Four moving discs, set with 48 magnets, inspired by the classic tumbler lock system, are designed to be spun around separately and click into place to create multiple four letter words.
The Naughty bead – what can we say? Only those of us with a cheeky mind will be able to work out the eight bad words on this bead! You have been warned, it's extremely NSFW and strictly for 18 years+
The Nice bead – this one's more rainbows and butterflies, there are definitely eight lovely positive words to find and a whole host more when you get going!
 This is our only bead that comes with a slight warning. This piece is still made from the same marine grade stainless steel, however, due to the 48 magnets we mount into the rings, we strongly advise that this bead is not subjected to long periods of time in water or salt water 
Product Information
PRODUCT SIZE = 18mm x 10mm
Highest quality Marine Grade 316 stainless steel.
Hypoallergenic.
Engineered on a multi axis CNC lathe in Sheffield.
Forty Eight 1mm Neodymium Iron Boron magnets.
Hand finished in the Bailey of Sheffield workshop at Portland Works.
In The Bead Box
Beads are supplied in bespoke Bailey of Sheffield packaging.
Every bead purchase includes one complimentary stopper.
The Bailey of Sheffield jewellery packaging is hand made in the UK using REACH compliant, fully FSC standard, 100% recyclable cardboard and is sustainable and environmentally friendly.
Beads & Accessories Shipping
Beads and accessories that are in stock and not engraved normally ship within 24 hours. Engraving can take an extra 3-5 days to prepare.
Free Gifts
At 1010 Boutique, our aim is to give you the best customer service and experience when buying your accessories. As a thank you for choosing 1010 Boutique we would also like to offer you a premium quality leather key fob which can be personalised with up to 3 initials. The fob will be automatically added to your basket at checkout.
*Applicable to all orders over £50
Shop With Us
Returns – Free 30 Day returns on all UK orders
Showroom – Visit our dedicated showroom by appointment
Free Shipping – Free shipping on all UK orders over £60
Customer Care – Superb customer service, read our reviews
Expert Advice – Knowledgeable & passionate staff always willing to help
Gift Wrapping – Complimentary gift wrapping service
Next Day Delivery – Same day dispatch on weekdays up to 12pm
Free Gifts – Free gifts on all orders over £50