BAILEY Stainless Steel Bead – GLOW
Availability: In Stock - Ships in 48 Hours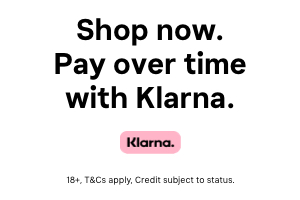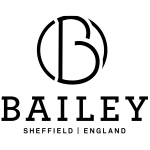 Always be seen with Glow. This innovative bead is an 'illuminative' conversation starter….
'Glow' is our most technologically advanced bead so far and incorporates 3 trigalight® Gaseous Tritium Light Source (GTLS) which provides a reliable, safe and self-powered source of continuous light output.
No battery or charging by ambient light is required during the lifetime of this product.
GTLS comprise a sealed borosilicate glass capsule which contains a tiny amount of gaseous tritium, the power supply for the device.
Electrons, released by the gaseous tritium, are harnessed to energise a phosphor coating on the inside surface of the capsule, causing it to glow.
GTLS contain no moving parts and, because the unit is continuously energised, an off/on switch is not required.
Glow will remain energised for more than 10 maintenance-free years, even during extended periods of complete darkness.
Trigalight® devices can be used in any environmental conditions, even under water, and in temperatures ranging from -20º to 70ºC.
Product Information
PRODUCT SIZE = 15mm x 10mm
Highest quality Marine Grade 316L stainless steel.
Hypoallergenic
Machined on the latest multi axis sliding head CNC lathe in Sheffield
Hand finished in the Bailey of Sheffield workshop at Portland Works
This is a self illuminating safety device
Do not use for any other purpose
3 x Sealed (non-emissive) GTLS Trigalight® continuous light source
No battery or electric power required
No switch… it is always on!
Reliable 10+ year life
Water resistant
Do not disassemble
In The Bead Box
Beads are supplied in bespoke Bailey of Sheffield packaging.
Every bead purchase includes one complimentary stopper.
The Bailey of Sheffield jewellery packaging is hand made in the UK using REACH compliant, fully FSC standard, 100% recyclable cardboard and is sustainable and environmentally friendly.
Beads & Accessories Shipping
Beads and accessories that are in stock and not engraved normally ship within 24 hours. Engraving can take an extra 3-5 days to prepare.
Free Gifts
At 1010 Boutique, our aim is to give you the best customer service and experience when buying your accessories. As a thank you for choosing 1010 Boutique we would also like to offer you a premium quality leather key fob which can be personalised with up to 3 initials. The fob will be automatically added to your basket at checkout.
*Applicable to all orders over £50
Shop With Us
Returns – Free 30 Day returns on all UK orders
Showroom – Visit our dedicated showroom by appointment
Free Shipping – Free shipping on all UK orders over £60
Customer Care – Superb customer service, read our reviews
Expert Advice – Knowledgeable & passionate staff always willing to help
Gift Wrapping – Complimentary gift wrapping service
Next Day Delivery – Same day dispatch on weekdays up to 12pm
Free Gifts – Free gifts on all orders over £50