Rapport Optima Time Capsule Watch Winder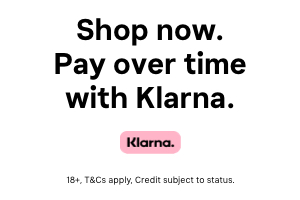 Rapport's Optima Time Capsule – This Unique, Futuristic Design offers a very special place to store and wind your prized automatic watch.
This stunning design consists of a Chrome plated aluminium tube with Brass Cogs and a Heavy Bevelled Glass Base. A special feature incorporates a Magnifying Glass Lens on the Hinged Door.
Fitted with Rapport's Fully Adjustable Black Leather Watch Carrier to fit almost any size of watch strap or bracelet. Featuring Rapport's more sophisticated winding mechanism to offer 850 to 1650 TPD in Clockwise, Counter Clockwise and Bi-Directional winding with Fast Wind and Timed modes.
2 Year Warranty.
Free Gifts
At 1010 Boutique, our aim is to give you the best customer service and experience when buying your accessories. As a thank you for choosing 1010 Boutique we would also like to offer you a premium quality leather key fob which can be personalised with up to 3 initials. The fob will be automatically added to your basket at checkout.
*Applicable to all orders over £50
Product Information
The Main Features of the Optima Time Capsule Watch Winder:
Rotation:  The Optima Time Capsule has two Rotation Settings, which result in approximately 850 or 1650 Turns Per Day (TPD).  Fast Wind or Times modes.
Directional Settings:  The Optima Time Capsule Winders offer selectable Clockwise, Counter Clockwise & Bi-Directional winding.
Watch Cuff:  The Black Leather adjustable pad features a screw adjustment which will ensure the Vogue will accommodate virtually any size of Watch Strap, Leather or Link Bracelet.  The cuff will always come to rest with the watch in the perpendicular position whenever the cycle finishes.
A snug fit into the cup ensures there is no danger of the watch becoming detached.
Battery Option:  The Optima Time Capsule Winder has dual power functionality.  The virtually silent Brushless Motor runs from either the mains using the DC adapter supplied or it will run off batteries.  Batteries not included.
Other:  2 Year Warranty.
Product Specification
Number of Watches : 1 Watch
Turns Per Day (TPD) : 850 to 1650 TPD
Rotation Direction : Clockwise, Counter Clockwsie & Bi-Directional
Power Source : Mains and Battery
Size : 27.9CM L x 14.9CM W x 17.4CM H
Colour : Chrome
Part Number : W193
Shop With Us
Returns – Free 30 Day returns on all UK orders
Showroom – Visit our dedicated showroom by appointment
Free Shipping – Free shipping on all UK orders over £60
Customer Care – Superb customer service, read our reviews
Expert Advice – Knowledgeable & passionate staff always willing to help
Gift Wrapping – Complimentary gift wrapping service
Next Day Delivery – Same day dispatch on weekdays up to 12pm
Free Gifts – Free gifts on all orders over £50