Rapport New Evo Cube Single Watch Winder – Platinum Silver
Availability: In Stock - Ready To Ship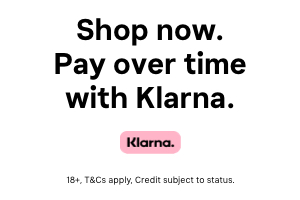 The latest generation of the ever-popular Evo Cube from Rapport offers the perfect package from a Single Watch Winder.
Finished in a Platinum Silver, High Gloss finish this superb little winder really does take some beating.  This latest generation now offers multiple levels of control for Turns Per Day and Three Directional Settings.  Constructed to Rapports typically high standards with a virtually silent motor the Evo Cube will wind the vast majority of automatic watches on sale today.  The leather watch carrier is fully adjustable to accommodate any size and style of watchstrap.
Double and Quad housings sold separately to create multiple winders.
2 Year Warranty.
Free Gifts
At 1010 Boutique, our aim is to give you the best customer service and experience when buying your accessories. As a thank you for choosing 1010 Boutique we would also like to offer you a premium quality leather key fob which can be personalised with up to 3 initials. The fob will be automatically added to your basket at checkout.
*Applicable to all orders over £50
Product Information
The Main Features of the Evo Cube Single Winder:
Directional Settings:  Evo Cube Winders offer Clockwise, Counter Clockwise & Bi-Directional winding.
Watch Cuff:  The Black Leather adjustable pad features a screw adjustment which will ensure the Evo Cube will accommodate virtually any size of Watch Strap, Leather or Link Bracelet.  The cuff will always come to rest with the watch in the perpendicular position whenever the cycle finishes.
A snug fit into the cup ensures there is no danger of the watch becoming detached.
Battery Option:  Each Evo Cube Winder has dual power functionality.  This winder can operate using 2 'C' Cell batteries or mains A.C power.  
Other:  Double and Quad cases in gloss finish Ebony are available to store multiple Evo Cubes.
Product Specification
Number of Watches : 1 Watch
Rotation:  Turns Per Day (TPD) – Select from either 700, 900 or 1800 Turns per Day.
Rotation Direction : Clockwise, Counter Clockwise & Bi-Directional
Power Source : Mains and battery
Size : 14.6CM L x 12CM W x 12CM H
Colour : Platinum Silver
Part Number : EVO25
Shop With Us
Returns – Free 30 Day returns on all UK orders
Showroom – Visit our dedicated showroom by appointment
Free Shipping – Free shipping on all UK orders over £60
Customer Care – Superb customer service, read our reviews
Expert Advice – Knowledgeable & passionate staff always willing to help
Gift Wrapping – Complimentary gift wrapping service
Next Day Delivery – Same day dispatch on weekdays up to 12pm
Free Gifts – Free gifts on all orders over £50