Chronovision One Watch Winder With Bluetooth – Aluminium / White Silk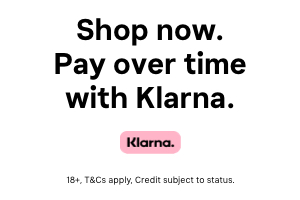 One of the Finest Single Watch Winders available – The Chronovision One finished in Aluminium and White Silk.
These premium winders are designed, developed and hand made in Germany and come with a class-leading 3 Year Warranty.
An extremely sophisticated motor provides Clockwise, Counter Clockwise and Bi-Directional Winding from 500 to 2650 Turns per Day with Sleep Phase and Rapid Winding Settings. Programmable through Bluetooth or USB you can select your watches winding data from over 3500 in the database.
Free Gifts
At 1010 Boutique, our aim is to give you the best customer service and experience when buying your accessories. As a thank you for choosing 1010 Boutique we would also like to offer you a premium quality leather key fob which can be personalised with up to 3 initials. The fob will be automatically added to your basket at checkout.
*Applicable to all orders over £50
Product Information
The Main Features of the Chronovision One Watch Winder with Bluetooth:
Rotation:  The Chronovision One can be programmed to deliver between 500 and 2650 revolutions per day which is adjustable in steps of 50 revolutions.
Directional Settings:  The Chronovision One offers programmable Clockwise, Counter Clockwise and Bi-Directional winding.
Bluetooth: In order to keep in line with technology the Chronovision One can be programmed through its very own app for iOS and Android.  Tom make life even easier you simply select your watch make and model from an extensive database and your winding specification is set for you.  USB connect to a PC and Mac is also possible.
Watch Cuff:  The  Watch Cuff is adjustable to accommodate virtually any size of Watch Strap, Leather or Link Bracelet.  The Watch Cuff will always stop and start in the same vertical position to ensure your watch is in the correct viewing position when not in a winding phase.
Battery Option:  Every Chronovision One Winder has dual power functionality.  The near silent motor runs from either the mains using the DC adapter supplied or it will run off batteries when travelling or if it is kept in a safe.  Batteries not included.
Sleep Phase:  An intelligent Sleep Phase allows you to  put your winder to sleep for upto 14 hours, any rotations that were missed will be automatically compensated for by the winder.
Syncing:  Not only can you add any number of modules to your system but you can power upto six modules from only one power supply.  The Chrono-sync function will always start the rotation of ALL the winders at exactly the same time and and all winders will follow a uniform speed of rotation BUT still allow completely separate winding specifications on each module.
Product Specification
Number of Watches : 1 Watch
Turns Per Day (TPD) : 500 to 2650 TPD
Rotation Direction : Clockwise, Counter Clockwsie & Bi-Directional
Power Source : Mains and Battery
Size : 10CM L x 10CM W x 10CM H
Colour : Aluminium / White
Part Number : 70050/101.30.12
Shop With Us
Returns – Free 30 Day returns on all UK orders
Showroom – Visit our dedicated showroom by appointment
Free Shipping – Free shipping on all UK orders over £60
Customer Care – Superb customer service, read our reviews
Expert Advice – Knowledgeable & passionate staff always willing to help
Gift Wrapping – Complimentary gift wrapping service
Next Day Delivery – Same day dispatch on weekdays up to 12pm
Free Gifts – Free gifts on all orders over £50